Night of the Living Dead (1990)
---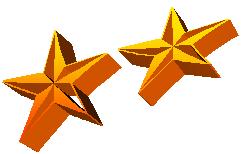 ---
Oh, I don't know....
Five years after the last sequel to the original Night of the Living Dead someone decided to have a go at starting the whole thing over again from scratch! Nothing wrong with that... I think we can all name some decent remakes. Unfortunately, this particular remake suffers from two blights upon late-eighties/ early-nineties movie making 1) The need for a happy ending and 2) the need for political correctness.
The original Night of the Living Dead was fascinating because it had at least one person we could identify with no matter who we were, and in many cases we could identify with the entire cast because each represented a part of ourselves. The film was also ahead of it's time because the Hero is African American and befriends the frightened woman and helps to protect everyone involved. The ending isn't a happy one, but it's very realistic.
The remake unfortunately elected to eliminate certain personality traits that we can identify with in favor of more politically correct motifs. For example, the frightened girl who is muted by fear and horror evolves into a female Rambo (played admittedly very well by Babylon 5's Patricia Tallman) who swoops in with the cavalry and saves the day at the last minute. Very PC, not very realistic.
The tone doesn't really promote sympathetic fear at all, and the happy ending where everything is tied up by the 180 shift of Tallman's character doesn't help this problem.
On the other hand the movie is not a total loss. The acting is not bad, and while you're never really scared as you are watching the original you're never moved into the realm of laughter either. Never let anyone tell you that this film is terrible... it isn't, but compared to the original it's not great either. Don't rent them on the same night by any means... rather, buy the original on DVD, and catch this remake on the Superstation. That way you waste nothing either way!
Want more reviews... Clicketh Here!
---
Night of the Living Dead (1990) reviewed by J.C. Mašek III who alone is responsible for the fall of the Berlin Wall (and this article)!
Got something to say? Write it!